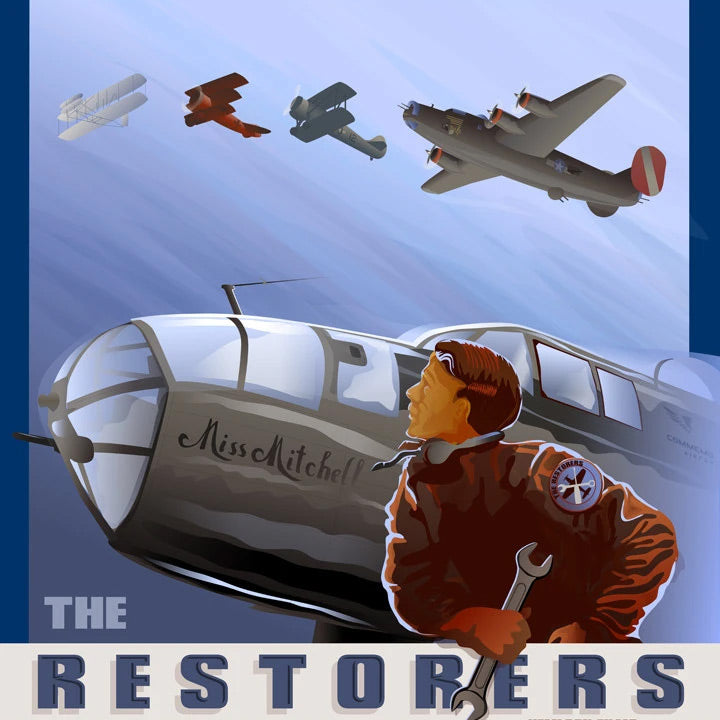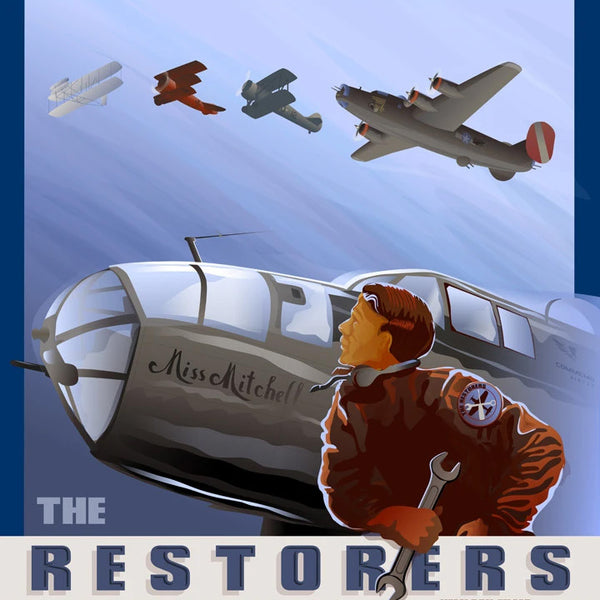 The Restorers is an exciting documentary series about warbird and vintage aircraft restorers and the planes they resurrect from the graves of history. From B-25s to a Bleriot XI, from the Doolittle Raiders to the WASP, from the California desert to the sands of Kitty Hawk, The Restorers not only gives you a glimpse into the life of airplane restoration, but and understanding of history and a desire to go out and fly! 
Episode 1) Living History: Tora Tora Tora, Bomber Crew Fantasy Camp, WWII Airborne Jump School
Episode 2) Aircraft Recovery: Freeman Field Recovery Team, Sandbar Mitchell
Episode 3) The Aviatrix: Louise Thaden's Travel Air, Jackie Cochran's Twin Beech, Historic WASP Stearman Trainer
Episode 4) Aviation Destinations: Kitty Hawk Wright Glider Training, Planes of Fame Air Museum, Old Rhinebeck Aerodrome
Episode 5) They Were All Volunteers: Following a Minnesota B-25 to the 68th Doolittle Raider Reunion and Rare 17 Ship B-25 Gathering 
When it comes to sharing aviation history, The Restorers is in a league of its own.  Whether or not you're a warbird buff, enjoy the cinematic adventure through time and meet some unforgettable characters along the way
Ron Kaplan - National Aviation Hall Of Fame
DVD Features 
3-Disc Box Set, All five first season one-hour episodes, Filmmakers' Commentary, Historic Bonus Interviews.
Hemlock Films